News
 » 

Premier League news

 » 

Chelsea news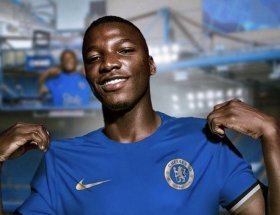 The agent of

Moises Caicedo

has revealed the reason behind the midfielder choosing to join Chelsea over Liverpool last summer.

The Ecuador international was widely expected to join the Blues over the summer, but they faced a late bidding battle with the Reds.
Jurgen Klopp's side were willing to pay a staggering £111 million for him before the Blues reacted with a stunning £115 million bid.
Caicedo's representative has now revealed that the midfielder had given his word to the Blues, who wanted to sign him from January.
He said: "The issue of not going to Liverpool instead of Chelsea was also questioned a lot. The offers were similar in every way, the issue was a question of values, principles and of giving the floor to someone."
"When Liverpool's offer arrived, Brighton were asked for time so that Chelsea could match it, they did, they surpassed it and he ended up at Chelsea because he had given his word to Chelsea for quite some time."
Caicedo had a difficult start to his Blues career and there was criticism from some fans and pundits over his underwhelming performances.
However, he has found his feet in the past few games and will be hoping to help the Blues climb up the table into the European spots soon.
The Blues are currently 11th in the standings with 11 points. They have found momentum with back-to-back wins in the Premier League.