Matthew Perry made it a point to help people suffering from drug and alcohol addiction while he was alive … and now he's going to carry on that mission in the afterlife.
Those closest to the "Friends" actor are launching a foundation in his name, aptly titled "The Matthew Perry Foundation." TMZ broke the story … Perry had actually planned to create this org months before he suddenly passed, and now — it's being manifested into reality.
The whole purpose of the just-announced foundation is to help addicts overcome substance abuse — and it'll carry on the spirit of Perry's humbling approach to addiction and recovery.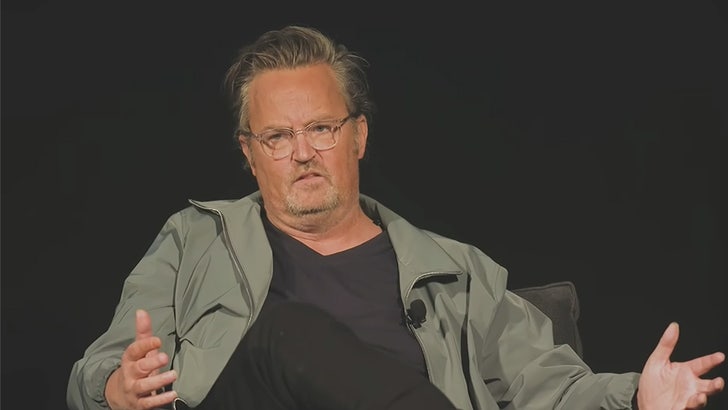 Q with Tom Power
He once said, "When I die, I don't want 'Friends' to be the first thing that's mentioned — I want helping others to be the first thing that's mentioned. And I'm going to live the rest of my life proving that. Addiction is far too powerful for anyone to defeat alone. But together, one day at a time, we can beat it down."
His team continues … "We embark on a journey to honor his legacy by establishing the Matthew Perry Foundation, guided by his own words and experiences, and driven by his passion for making a difference in as many lives as possible."
The website — which is pretty bare bones at the moment — cites this as the mission statement … and for now, it only gives people the option to donate. BTW, this effort is legit … as it's coming directly from this team, so folks need not worry about its authenticity.
As we first reported … Perry was found dead in his jacuzzi last Saturday when his assistant returned to his L.A. area home after running errands. The assistant promptly called 911, as well as Perry's mother and one of his siblings.
Investigators believe Perry drowned, but an official cause of death is pending. Cops did not recover any illegal substances from the scene, but they did seize prescription medications, including anti-depressants and anti-anxiety drugs. Perry was only 54 years old.